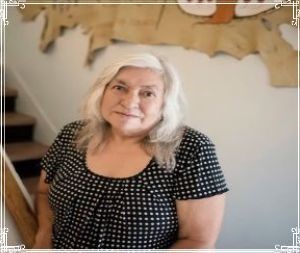 To life, world humanity I ascribe
To my people… my history… I address my vision. [1]
Lee Maracle
It is with deep sadness we honour the life and mourn the passing of Lee Maracle. She was born Marguerite Aline Carter and later named Bobbi Lee Maracle OC[2].  Lee was a courageous warrior in her fight for justice for Indigenous peoples across Turtle Island. Her bold words and calls to account in stories, poetry and the spoken word exposed the unconscionable history of residential schools, stark poverty, lack of safe housing, no clean drinking water and violent misogyny perpetrated on Missing and Murdered Indigenous Women (MMIW).
Lee tried 'to capture, in writing, the oral traditions of the Sto: lo, Squamish and Métis people she descended from, while at the same time describing how a history of brutality shaped her emotional life and outlook.  She wrote in I Am Woman that although her mother could not always provide enough to eat, she was brought up with "national pride, social conscience, fairness and a tenacious will."  She was a feminist, an activist and a disrupter.
Lee responded to the question 'what does reconciliation entail?' with….. "Well, stop killing us would be a great place to begin." A challenge, profound and clear….. decolonizing depends on it. First the truth and then reconciliation.  We will remember.
Installation by Indigenous, First Nations and Metis women from
across the world.  Ashbridges Bay, Toronto, November 2021
Lynne Raskin                                                    Michelle Hurtubise
Directrice générale                                           Présidente du conseil
[1] Lee Maracle, "War" from Bent Box. Copyright © 2000 by Lee Maracle. Reprinted by permission of the author.
[2] Adopted names of her 2 spouses; Raymond Bobb; Dennis Maracle